*** OVER 20,000 BROCHURES POSTED FROM 1898-2023 ***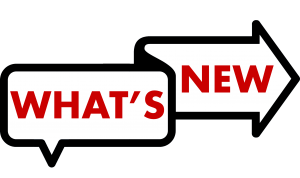 Here's What's New In The Garage

December's updates are here early due to the Thanksgiving holiday.  Both Dezo's Garage and Dezo's Gallery have updates for December.
Dezo's Gallery: Checker 1950-1979 - 37 Ads | Chevrolet 1910-2019 - 1583 Ads
November is here and so are this months additions, 1200 to be exact!  Dezo's Garage has been online for 6 years and continues to grow thanks to all the viewers and donators.  There are too many brochures to put in an additions gallery so I will list the new menus below with a partial addition gallery for the individual additions.  Some big or should I say fast changes are coming as Dezo's Garage migrates from shared hosting to the Group1-IT web server.  I look for that to happen in a few weeks, remember if this site goes down, go to the mirror sites.  The main site will be back up momentarily.  The other big change is promotion and collaboration with Eaton Detroit Spring.  Visit their site for leaf and coil springs for your classic car.
We at Dezo's Garage wish you a happy Thanksgiving as we all take a day to spend time with family and reflect on what we are thankful for.  
And now for the additions........
Audi 2010-2019 UK
Audi 2000-2009 UK
Austin 1970-1976 UK
Austin 1960-1969 UK
Austin 1950-1959 UK
Cadillac 2020-2029 UK
Cadillac 2010-2019 UK
Cadillac 2000-2009 UK
Chevrolet 2020-2029 UK
Chevrolet 2010-2019 UK
Chevrolet 2000-2009 UK
Dacia 2020-2029 UK
Dacia 2010-2019 UK
Datsun 1980-1983 UK
Datsun 1970-1979 UK
Dodge 2000-2009 UK
Dodge 2010-2019 UKFord 1950-1959
Genesis 2020-2029 UK

Honda 2020-2029 UK
Honda 2019-2010 UK
Honda 2000-2009 UK
Jaguar 2020-2029 UK
Jaguar 2010-2019 UK
Jaguar 2000-2009 UK
Jaguar 1960-1969 UK
Kia 2010-2019 UK
Kia 2000-2009 UK
Land Rover 2020-2029 UK
Land Rover 2010-2019 UK
Land Rover 2000-2009 UK
Mazda 2020-2029 UK
Mazda 2010-2019 UK
Mazda 2000-2009 UK
Nissan 1984-1989 UK
Nissan 2000-2009 UK
Nissan 2010-2019 UK
This month's additions have hit a new record with 1000 brochures added.  This includes many new UK brochures as well as vintage.  Thank you to the following doners: Web-CZAR, Rotrn,  Naranthiran, Fremar, AVoss, and HallerJ.